MEET OUR TEAM
WE ARE PROUD TO BE PRIVATELY OWNED AND PROVIDING COMPASSIONATE CARE TO OUR COMMUNITY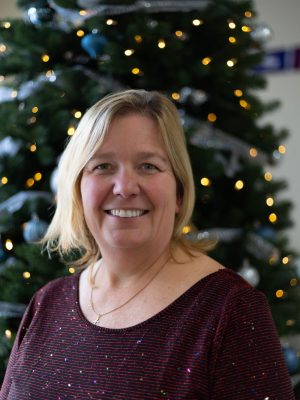 OWNER AND CERTIFIED FAMILY NURSE PRACTIONER
ABOUT LAURA
Laura Hall, CFNP is a Flathead Native. She grew up in Columbia Falls and graduated from Columbia Falls High School. While in high school she was active in sports and community service as well as in her church and youth group.  She also began her medical career while in high school working as a CNA in a local nursing home. She went on to get married to her husband and they have three children and several grandchildren.
In her free time she enjoys the outdoors including rafting, hiking and camping. She enjoys all time possible with her family and friends.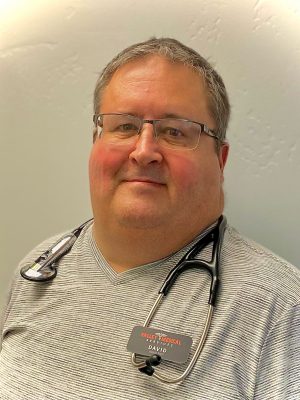 BOARD CERTIFIED FAMILY NURSE PRACTITIONER
ABOUT DAVID
Board Certified by the American Academy of Nurse Practitioners in  Family Medicine
Certified Medical Examiner with the Federal Motor Carrier Safety Administration
Advanced Cardiac Life Support Certification
Pediatric Advance Life Support Certification
Over 15 years of experience as an Emergency Department Trauma Nurse with Board Certification
Five years of Urgent Care experience. Work in hospitals in Cardio/Thoracic ICU, Neuro ICU, Internal Medicine ICU, Orthopedics, Med Surg, Pysch, Nephrology transplant, Cardiac stepdown, Telemetry. Also worked Jail Health, Hospice, Home Care, Skilled Nursing Facility
Father to two grown boys who live in Seattle. He has two young grandchildren. Single Dad to a 10 year old boy and a seven year old girl. David has lived in Columbia Falls for 23 years. In his free time he likes to ski, hunt, fish, and whitewater rafting and traveling with my children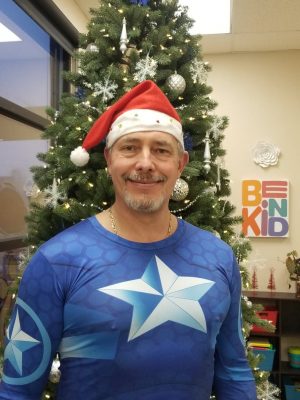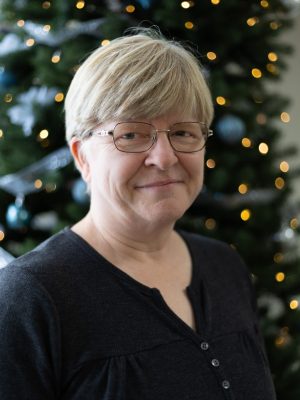 CERTIFIED NURSES AID/PHLEBOTOMIST
ABOUT DIANA
Meet Diana Waldheim, she was born in New Hampshire, where she also graduated high school. In 1988 her and her parents moved to Columbia Falls. She spent time on Big mountain as ski patrol until she injured her knee. She was on search and rescue for 6 years locally. She also spent almost 30 years on volunteer Blankenship fire department. She has spent her life taking care of others. She has also been a certified life guard in her career and an EMT for a few years. She has all these accomplishments and she is deaf. She has been deaf her entire life and has not allowed this to stop her. We have a full time sign language interpreter as she is full time at HPHC. She recently just recieved her CNA license here at FVCC!!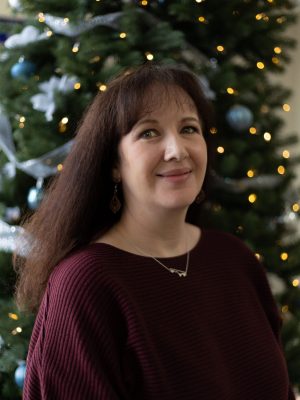 ABOUT HEATHER
As a Columbia Falls native, Heather is excited to join our team. She has spent many years in the healthcare industry and is looking forward to serving her hometown community.
Heather is a devoted wife and mother. She and her husband have been married for 23 years and have two children together. She takes great pride in caring for her family and her household.
In her free time you can often find Heather involved in a creative project of some kind. Another favorite pastime is "past times." She and her family enjoy checking out ghost towns or getting lost in antique shops. During the nicer weather months she also spends time tending her flower beds, or accompanying her husband on gold prospecting trips.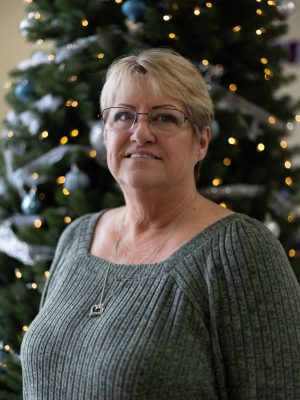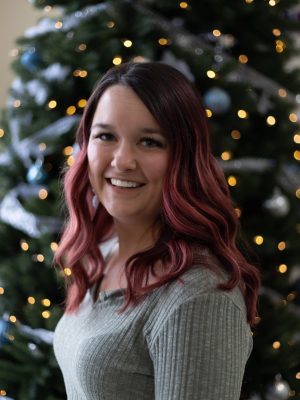 ABOUT ALYSHA
Meet Alysha Wassam, she started out as our head front desk, but now is the background to our office decorating decisions and Facebook page. She grew up in Columbia Falls, graduating class of 2010. She married her high school sweetheart in 2011. She is the mother to a 11, 8 & 3 year old. She is the youngest to Dan and Laura Hall. She is the wife to an electrician who also served in the army national guard. In her free time, she like being creative with decorating and crafting. As well as being outside with her kids hiking, camping ect. She is currently a stay at home mother who has very active kids in competition dance and Ju Jitsu competitor, so she does all the back end office work.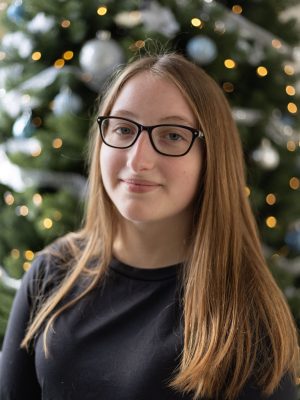 ABOUT MEGAN
Megan is a Montana native. She graduated in 2022 from Columbia Falls High School with honors. Megan has been working for medical cleaning companies since she was 14 years old. She is a hard worker and
very detail oriented. She enjoys adventuring with her family, riding 4 wheelers, going to concerts, and traveling whenever she can.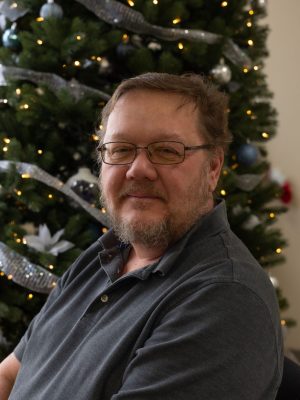 ABOUT DAN
Meet your co-owner, Dan Hall. He grew up in the Flathead, graduating from Flathead High School. He served 20 years in the Army National Guard, and is an Iraq veteran. He has worked for more than 18 years in the valley doing mill work.  He is also mechanically inclined and wears a variety of hats around the office to help keep things running smoothly.
In his free time, Dan likes spending time outdoors hunting, fishing and camping.