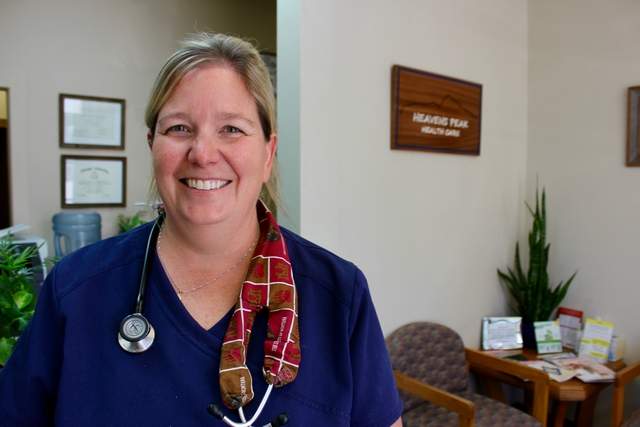 INDEPENDENT CLINIC IN C-FALLS CENTERED AROUND COMMUNITY
Laura Hall has served on multiple international mission trips in areas such as El Salvador and Slovakia, but it's the work she does as a certified family nurse practitioner at Heaven's Peak Health Care in her home town of Columbia Falls she considers to be her daily mission.
Laura and her husband Dan Hall, a Kalispell native, co-founded Heaven's Peak in December of last year after a 10-month stint in Texas where they teamed up with a church to create a missions ministry. Although the couple said their time away from Montana was rewarding, both in Texas and internationally, they felt the need to return to the Flathead Valley — a place where they say there is no shortage of medical needs, particularly in the Columbia Falls area.
*Daily Interlake Article Excerpt