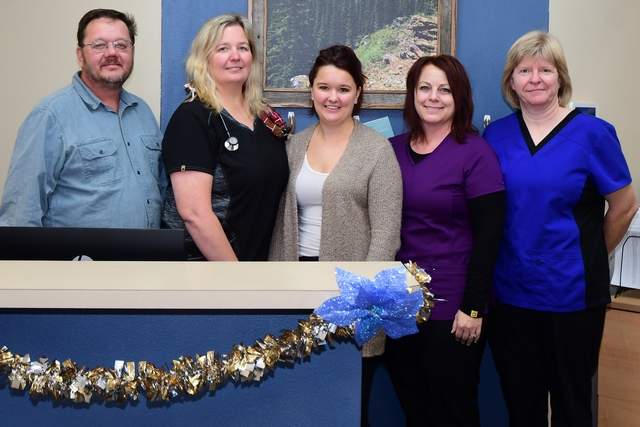 HEAVENS PEAK HEALTH CARE OPENS IN COLUMBIA FALLS
Laura and Dan Hall are glad to be back home in Columbia Falls.
After living in Texas for more than 10 months, the Hall's made the move back to Columbia Falls and have opened a new medical practice at 1035 9th Street West, Heavens Peak Health Care.
After working in the healthcare field for 17 years, including 10 years at the Columbia Falls Health Clinic, Laura, a nurse practitioner, decided it was time to give back the community by opening her own practice.
"We felt the call to come back to the valley. We decided to open up for ourselves and give it a go. It just felt like the right thing to do," Laura said. "We just want to be an independent clinic and have something to offer our community. Our plan is to have a small, hometown clinic and try to provide the best care possible while being as active in the community as we can."
*Excerpt from Hungry Horse News Article